a:3:{s:8:"keywords";s:0:"";s:11:"description";s:128:"One of the bugbears of all parcel deliveries is making sure you do not get problems with the parcel in the process of delivery. ";s:5:"title";s:57:"Worldwide Parcel Services -  Packing Your Parcel Properly";}
Array
(
    [keywords] => 
    [description] => One of the bugbears of all parcel deliveries is making sure you do not get problems with the parcel in the process of delivery. 
    [robot] => noindex, nofollow
)

Compare Major Couriers,
Find the Best parcel
delivery prices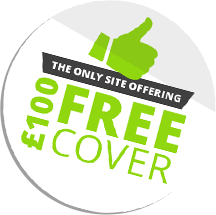 You are here:

Home
Packing That Parcel
Back to news... 18 May 2011 Packing That Parcel
One of the bugbears of all parcel deliveries is making sure you do not get problems with the parcel in the process of delivery. Packaging is invariably the responsibility of the sender, but unfortunately when it comes to the final count down the parcel company is the person in charge of the parcel and as the Americans say "The buck stops here".
The parcel operator needs to inform the senders of the problems, and the good ones do exactly that, they also can supply advice and assistance to make sure that nothing untoward happens in the parcel delivery process.
The delivery of liquids has always been a major headache but it is not in the interests of any worldwide distributer to turn away business. Firstly the parcel carrier must ensure it is safe to send the material and that it is not restricted by law, then it requires protection and suitably strong containers and ideally some form of waterproof bagging or container. A belt and braces is far better than the disaster that might happen in transit. The same thing applies to powders in that some are restricted and they all need adequate packaging. Information on the product is vital and should be with the parcel at all times. There are many innocent powders that can be mistaken for dangerous or forbidden products.
The electrical equipment market has become a nightmare as most of the dangerous items that terrorists attempted to smuggle on flights tend to be electrically controlled, and from that the transport business, and the parcel business has become scared of anything electrical. Unfortunately there are so many different electrical items even the most skilled scanner operators have difficulty in confirming that electrical equipment is safe.
On delivery the sender and the parcel courier should satisfy themselves that all batteries have been removed, and that it is obvious the item is safe and cannot be switched on. It may also be sensible to package it sensibly so that it can be undone easily, as often it will be opened and it needs to be able to be resealed adequately.
The problem with items that have sharp edges are that it is essential to package them correctly including fixing into a strong container. The last thing a parcel company wants is a parcel that gets loose in transport damaging expensive parcels nearby. This becomes a very costly item. The golden rule for the parcel industry is that if there is a problem, then treat it as if it was your own.