a:3:{s:8:"keywords";s:0:"";s:11:"description";s:0:"";s:5:"title";s:43:"Prohibited Items for Posting Overseas | WPS";}
Array
(
    [keywords] => 
    [description] => Some items can't be delivered due to laws of the country you're sending to - if in doubt, ask!
    [robot] => noindex, nofollow
)

Compare Major Couriers,
Find the Best parcel
delivery prices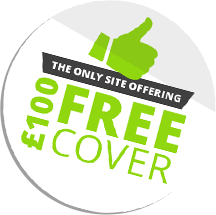 You are here:

Home
Items You Can And Can't Send In A Parcel
Back to news... 23 June 2011 Items You Can And Can't Send In A Parcel
It is always amazing what you can actually send by a parcel delivery to some foreign country, but there are a few items, which seem to crop up the world over that will cause problems. Not only may they be refused entry but they may well be confiscated and legal sanctions may be applied. The general advice is, if in doubt, check it with a Worldwide Parcel Services representative who will be more than happy to advise you on the best methods of delivery. The major problems come in those items that cannot be imported at all and also those items which may come under a controlled substance for which licences or quota's may apply.
To give an idea of this the rules that generally apply to North America are typical.
Items that cannot be imported are items such as obscene material or hate propaganda, illegal drugs, prohibited weapons and endangered animals, which includes fur, feathers and bone.
Then there are the items that cannot be shipped by parcel because they could be dangerous to the delivery and border agency staff and / or are contrary to local law on the transport of dangerous goods. Typical examples are replica or inert munitions, aerosol cans, flammable items, toxic goods, chemicals and matches.
If the Border Agencies find any of these items they will remove them and notify the sender and parcel delivery company. They may well involve the local police if there is a case of potential criminal activity.
There are however some cases where these items can be sent which does confuse the matters slightly. An example is that while firearms cannot generally be delivered there are cases where it may be possible to do so provided the appropriate licences have been obtained. Dangerous goods are shipped every day throughout the world but they are invariably carried out under special licence and with properly approved and controlled delivery methods.
There is also the third area where the goods may be controlled for various reasons. The typical examples are food stuffs and agricultural feeds, which are controlled by the appropriate departments as there have been too many examples of disease and contamination, drugs and biological products which are invariably controlled by the local Health Authority. Clothing and other items which may receive preferential tax rates are always tightly licensed and finally plants and animals. This is a group of items that can be quite precisely dealt with if the correct procedures are obeyed.