a:3:{s:8:"keywords";s:0:"";s:11:"description";s:61:"Here is some help and advice for sending a parcel to the USA.";s:5:"title";s:55:"Worldwide Parcel Services - Sending A Parcel To The USA";}
Array
(
    [keywords] => 
    [description] => Here is some help and advice for sending a parcel to the USA.
    [robot] => noindex, nofollow
)

Compare Major Couriers,
Find the Best parcel
delivery prices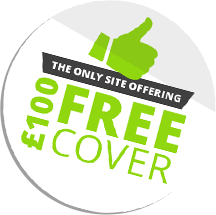 You are here:

Home
Worldwide Parcel Services - Parcels To The USA
Back to news... 08 July 2011 Worldwide Parcel Services - Parcels To The USA
When it comes to sending parcels abroad it should be simple, right?
Well not always as every country has their own specific import and export laws, which you need to be aware of.
You need to get the correct advice when sending parcels to the USA as if you get the paperwork wrong you can find your parcel gets stuck in customs for months or worst case it gets confiscated, resulting in a major loss to you and your customer. So if you are in any doubt then seek the advice of a specialist.
When shipping a parcel to the USA via airmail then expect it to take 3-10 working days to arrive. And allow around 6 weeks if you are sending it via surface mail from Europe.
One key thing to be aware of is that if you are shipping a printer with a toner cartridge in it, or shipping a toner cartridge on its own then unless you are "Known consignor" then you will have to send it via surface mail and not airmail, this is due to the attempted terrorist attack last year using toner cartridges – there is no exception to this ruling.
Indeed the list of items that cannot be sent to the USA in a parcel are quite extensive, such as:
Perishable or frozen food
No flammable goods (Fairly obvious)
No cash or even cheques (All though a lot probably do get sent)
Liquids and glass – both restricted due to potential terrorism threats
Firearms – Slightly odd given the USA's gun culture, but they can only be sent with the right import licence from an approved arms trader,
No animals – alive or dead, without the relevant paperwork.
And slightly odd - no jewelry, antiques, or precious metals.
This just shows what a minefield it can be when importing things to the USA, as many of these things you would have thought would have been okay to ship, but even sending something such as a bottle of wine could find your goods being confiscated as being glass it is a potential weapon!
Also oddly you are not allowed to send unaccompanied personal effects in a parcel to the USA, although again I suspect this happens a lot. The reasoning behind this restriction is most unclear.
So when sending a parcel to the USA always choose to use a specialist.