Array
(
    [robot] => noindex, nofollow
    [description] => For even the heaviest of parcels, we can provide parcel delivery internationally.
)

Compare Major Couriers,
Find the Best parcel
delivery prices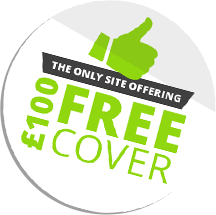 You are here:

Home
Large Parcel Delivery Up To 500kg
Back to news... 15 July 2011 Large Parcel Delivery Up To 500kg
For sending a regular size parcel, of a usual size or weight, your choices are virtually endless when it comes to selecting a parcel courier you wish to use. However, it can be quite a different story when looking to have a particularly large or heavy parcel delivered. Once your parcel gets over a certain size or weight, your options can become very much limited depending on the courier.
Some parcel delivery companies can have very low delivery limits, meaning that your large or heavy parcel is simply undeliverable via their services. Hence if this is the case, your choice of courier can quickly change from being a large and difficult choice, to something more manageable; where only the couriers who are able to deliver can become your first choice.
Here at Worldwide Parcel Services, we can now provide heavy parcel delivery for packages up to a huge 500kg in weight, through our usual online quick quote delivery process as per normal. So your bulky and heavy parcel may well be a difficult thing to deliver, but the booking process is the same as always - and we'll be happy to see it to its destination for you!
Despite the weight of parcel, our prices can be extremely competitive too - for example a parcel of 50kg can be as cheap as £30.99 to deliver - a great price for a heavy parcel.
In some rare cases, our online quick quote system might not be able to deal with your requirements, depending on the volumetric weight of the parcel or its destination. If this is the case, simply get in Contact with us via email or by phone on 0844 800 0376 - we'll be happy to provide you with a quote over the telephone or by email and help you get your parcel delivery underway.