a:3:{s:8:"keywords";s:0:"";s:11:"description";s:138:"Saudi Arabia - It does have a postal service but its different to the United Kingdoms Postal Service and that of other European countries.";s:5:"title";s:50:"Worldwide Parcel Service - Parcels To Saudi Arabia";}
Array
(
    [keywords] => 
    [description] => Saudi Arabia - It does have a postal service but its different to the United Kingdoms Postal Service and that of other European countries.
    [robot] => noindex, nofollow
)

Compare Major Couriers,
Find the Best parcel
delivery prices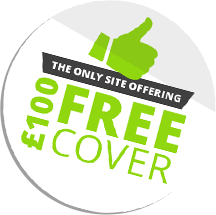 You are here:

Home
Sending Parcels To Saudi Arabia
Back to news... 22 July 2011 Sending Parcels To Saudi Arabia
When it comes to tricky countries to send parcels to then Saudi Arabia is towards the top of the list. Whilst it does have a postal service it is very different in the way it operates compared to the United Kingdoms Postal Service and that of other European countries.
Firstly they do not commonly have house numbers visible. Indeed when being given an address you are normally just given a set of directions and not an actual address as such. Now if you think this makes things tricky when it comes to parcel deliveries then think again, as on top of this problem, the majority of streets also have no signpost with street names on them.
Instead when it comes to postal areas the cities tend to be divided into various districts, so you start the delivery process off by stating the district that you wanting it delivering to. There is no postman delivering it to the recipients' house. Instead all residents either have a PO Box or use a courier to arrange for their parcel to be delivered. When sending a parcel you state the district, followed by the recipients phone number.
Then when the parcel reaches that districts post office or couriers depot they will phone the intended recipient, so that they come can and collect it from their PO Box. Or in the case of a courier, the courier will phone the recipient to get directions to deliver the parcel, or arrange for the goods to be picked up from their depot.
Unfortunately the Saudi Arabian Postal Service does not have a good reputation at all, and whilst the PO Box system generally works very well with minimal parcel losses, you should not rely on the Saudi Postal Service for mail or parcel delivery.
Using a parcel courier is the safest option when sending a parcel to Saudi Arabia, of note though is that another option for use in delivering parcels within Saudi Arabia is via a travel agency.
Lastly it is vital that you remember that Saudi Arabia has strong religious and morality laws, and every parcel without fail will be inspected by both Customs and the Muttawa. The Muttawa will have a person sat within Customs, who will inspect the parcels to ensure the contents do not break these moral and religious codes, as a result expect offending items to be have sections blacked out (When it comes to printed material), or worst case confiscated.
So when considering shipping to Saudi Arabia then use Worldwide Parcel Services. We can provide parcels to Saudi Arabia from as little as £35.57