a:3:{s:8:"keywords";s:0:"";s:11:"description";s:0:"";s:5:"title";s:0:"";}
Array
(
    [keywords] => 
    [description] => Over the years, quality of service has improved while the cost of delivery continues to fall.
    [robot] => noindex, nofollow
)

Compare Major Couriers,
Find the Best parcel
delivery prices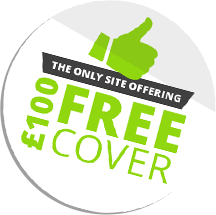 You are here:

Home
WPS - Parcel Service And Price
Back to news... 15 August 2011 WPS - Parcel Service And Price
The parcel delivery services have changed considerably over the years and the days of only one supplier or a few great names per country have changed and there are numerous suppliers who now provide a good service and are exceptionally cheap in price. It is no longer a case that the more you pay the better the service.
When the great names of the past that developed either from the Wild West deliveries of the USA or the governmental controlled delivery services of continental Europe there was a long period in the 1900's that there was a complete stranglehold on the parcel and postal services throughout the so called civilised world. In the UK the Post Office and later the spin off company of Parcel force had a major control of the individual parcel industry, bulk deliveries were also controlled in part by these companies although individual companies could manage to carry out there own delivery patterns.
The controls by companies in the USA were even greater with the larger companies having almost a total monopoly of the parcel trade. During the late 1900's there was a trend away from governmental control and the market place was made a much more open playground. Companies could then be set up with the only requirement being that they had to compete and conform to certain regulations. Parcel companies no longer had to be licensed in the way that was prevalent before and the prices of deliveries tumbled. There were a complete range of new pioneers who used local delivery companies in the country concerned, these companies did not have the massive infra structures set up by the previous giants of the trade and their running costs were vastly reduced.
These companies have now grown quite rapidly and are leaders in the business, parcel delivery companies are now proud of the fact that they are cheap in price but are able to offer great service. They have set up a completely new range of computer services with instant quotes on the internet and pick up and delivery schedules that match the best in the business and they are able to deliver to virtually any country in the world with a secure and rapid delivery system. They have developed very good tracking systems where a bar code set up allows a parcel to be allocated an individual control number which can be located throughout its journey.