a:3:{s:8:"keywords";s:0:"";s:11:"description";s:0:"";s:5:"title";s:38:"Online Parcel Delivery Checklist | WPS";}
Array
(
    [keywords] => 
    [description] => Is your parcel ready and good to go? Use our checklist to make sure your collection is as smooth as possible!
    [robot] => noindex, nofollow
)

Compare Major Couriers,
Find the Best parcel
delivery prices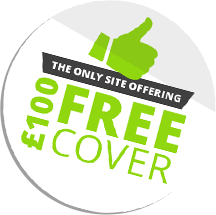 You are here:

Home
Online Parcel Delivery Checklist
Back to news... 21 September 2011 Online Parcel Delivery Checklist
In the days before the Internet became popular to book a parcel courier you most often needed an account, and you had to be a company as they tended not to deal with private individuals, and you could also only book over the phone. With the arrival of the Internet this has all changed.
Now anyone can book a parcel courier pickup, with the main reason for this being that when you book online, you pay at the same time. The reason why parcel delivery companies did not like dealing with private individuals before the arrival of the Internet was that this then meant invoicing them, and then chasing up the payment, which was often not cost effective given the small value.
When it comes to ordering online, it is now often faster to order a parcel pickup online than it is to phone through, in addition you will immediately get an email confirmation through which is easy to check the details.
All you will need to order online is the correct weight of the parcel (Including the packaging), and the correct exterior dimensions of the parcel, as well as the correct destination address. You will then be able to see the price for shipping the goods and pay for the collection, during this process you should also be given or be able to choose a parcel pickup slot.
Overall ordering a parcel collection online is very simple and you will be surprised at how easy it is, and probably never use the phone to order again. Just remember to use the checklist below to ensure everything goes to plan.
Online ordering checklist
Is the parcel ready for immediate collection?
Have you made sure the insurance cover is enough?
Have you filled out and included any relevant customs documentation?
Have you weighed the finished parcel correctly, and not just the item going in the parcel?
Have you measured the finished parcel correctly, not just the goods going into it?
Is it properly packed?
Have you put your name and address inside the parcel as well as on the outside as "Sender"
Have you clearly marked the "Addressee" on the outside of the parcel, and stuck on any labels that may have been supplied as a result of the online booking?
Have you double checked that your name and address, as well as that of the person you are sending it too are correct, in particular the postal or zip codes.