a:3:{s:8:"keywords";s:0:"";s:11:"description";s:147:"If you ship parcels on a daily or weekly basis then you need to be using parcel tracking. You might not think that you need it but trust us you do.";s:5:"title";s:56:"Worldwide Parcel Services - Why Parcel Tracking Is Vital";}
Array
(
    [keywords] => 
    [description] => If you ship parcels on a daily or weekly basis then you need to be using parcel tracking. You might not think that you need it but trust us you do.
    [robot] => noindex, nofollow
)

Compare Major Couriers,
Find the Best parcel
delivery prices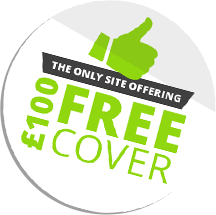 You are here:

Home
Why Parcel Tracking Is Vital
Back to news... 29 September 2011 Why Parcel Tracking Is Vital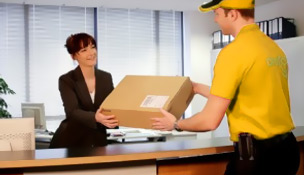 If you ship parcels on a daily or weekly basis then you need to be using parcel tracking. You might not think that you need it but trust us you do.
You may not think you need it nor ever even think about it at all, as after all your parcel courier has never let you down and lost a parcel, and your parcels always get delivered on time. But what happens one day when they lose your parcel, or it gets delayed in transit?
What if this happens when you are shipping a vital parcel to your best customer? It may be that you are shipping a part they need to complete a customer order, without which they cannot finish their job. And if the parcel is lost, then do you have another one in stock to ship? If not your parcel courier may have just lost you your best customer. Still think you don't need parcel tracking?
If this worse case scenario even remotely worries you then you need to look at parcel tracking. At Worldwide Parcel Services, we provide it for free.
The majority of parcel couriers now offer this type of service for free. It works very simply like this:
When you parcel is collected from your premises it is scanned in, often now the scanners are linked directly back to the couriers base. This means that they can see exactly what time it has been collected and scanned, and more importantly they know which van it has gone on to.
Then the courier will return to base at the end of the day, and the parcel will be scanned off of the van, so once again they know exactly where it is. When it is then put on another van for onwards dispatch it will be scanned again as it goes on the van. So you can see that at each stage the courier knows where the parcel is.
However the clever bit is that now a lot of parcel couriers have GPS location systems fitted on to their vans. This means that they can see exactly where their vans are at any one time. Hence as they know which van your parcel is on, and they know the vans location, they can tell you exactly where your parcel is in real time whilst in transit.
Not only that, many companies now offer the ability whereby you can log on to the Internet and pull up a real time map showing exactly where the van is with your parcel on it. So you can see parcel tracking can bring a lot of peace of mind.