a:3:{s:8:"keywords";s:0:"";s:11:"description";s:0:"";s:5:"title";s:57:"Worldwide Parcel Services - How To Send A Parcel To India";}
Array
(
    [keywords] => 
    [description] => Shipping parcels to India is now even better value, with 2-4 day delivery and parcel tracking as standard.
    [robot] => noindex, nofollow
)

Compare Major Couriers,
Find the Best parcel
delivery prices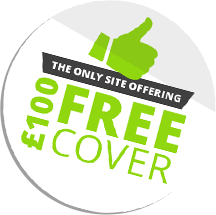 You are here:

Home
Parcel Delivery To India
Back to news... 17 October 2011 Parcel Delivery To India

It is interesting to note that India is now one of the major expanding economies in the World and the parcel post has expanded out of all proportion. It is now possible through Worldwide Parcel Services to ship a 1kg parcel on a fast delivery from just £27.03 and for a parcel weighing a hefty 30 kg it will cost about £132.
Our deliveries, through either a TNT or DHL courier, will take between 2-4 and 2-5 days respectively. Our TNT deliveries are perfect if shipping items to India from a commercial address, whilst DHL is ideal if sending something which is to be collected from a residential address.
Our prices are amongst the cheapest available online, with parcel tracking and £50 insurance included as standard. We also provide customer service over the telephone and email if required, just visit our Contact page to get in touch. You can additionally get in contact with us if our website is unable to provide you with a quote for whatever reason - perhaps the parcel is too large or heavy, or the order is for a substantial amount of parcels.
Most of the time however, our Quick Quote menu will sort any booking you require; just enter your parcel's size and weight into the menu, and select India as your destination country. Seconds after hitting our 'Quote and Book' button, you'll have the best prices shown for sending a parcel to India, and we'll look forward to seeing your booking with us soon after!
India Parcel Delivery History
Actually India has a very long history of parcel post and this is not the first period of economic growth in the country. In the period 322 to 185 BC the Mauryan Empire oversaw the development of an impressive infrastructure in ancient India. The Mauryans developed an early mail service along with the systems of services needed to facilitate the delivery system such as accommodation and water wells. Common Chariots were used to ship the post and parcels. In this part of the world information on your friends and enemies was always paramount and a good courier service was essential and if you could pay for it by delivering other mail so much the better. Right through until modern times postal services were set up primarily for espionage purposes.
By the end of the 18th century India had developed an impressive postal system that was quite efficient. According to the records of a British man call Thomas Broughton, the Maharaja of Jodhpur sent flowers every day from his home in the Capital to Nathadvara and they arrived by sunrise the following morning, the flowers were sent as daily offerings to arrive before the first religious Darshan at sunrise. When the British Raj took over India they completely modernised the system and the Indian Post Office was established in October 1837.
The private courier service has taken over now and the parcel delivery by a good worldwide delivery service will be less than 24 hours in its best workings. Duties had to be paid in the old days and the present day system has become more civilised and commercial but the principles are the same. Customs duties are based on the International numbering system for the products sent by parcel and the appropriate duties are applied. The local equivalent of VAT is also applied. All taxes are collected on entry into the country and it is essential either to get a good courier to deal with the importation part of the business and leave it to them or to employ a local agent to carry out the work for you.