a:3:{s:8:"keywords";s:0:"";s:11:"description";s:104:"A worldwide courier such as ourselves will deliver a parcel to Canada for around £34.93 for a 1kg parcel";s:5:"title";s:74:"Customs for Canada - Parcel/Postage Restrictions, Allowances, Limits | WPS";}
Array
(
    [keywords] => 
    [description] => A worldwide courier such as ourselves will deliver a parcel to Canada for around £34.93 for a 1kg parcel
    [robot] => noindex, nofollow
)

Compare Major Couriers,
Find the Best parcel
delivery prices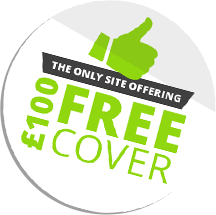 You are here:

Home
Parcel Delivery To Canada
Back to news... 21 October 2011 Parcel Delivery To Canada

Today a worldwide courier such as ourselves will deliver a parcel to Canada for around £34.93 for a 1kg parcel, to £145.92 for a 30kg package from the UK. The parcel can be tracked to many areas and a next day delivery is possible in major areas. It will be difficult to get to the more remote areas in a very short time as some are still difficult to get to and are only served on an intermittent basis. This is partly due to distances to be travelled and partly due to the climate, many areas of Canada are still in a very inhospitable and often frozen area. The sheer size of the country makes the problems larger than normal, the country has the longest border with another country (the USA) in the world. Even considering this the effectiveness of the Canadian parcel service gets to well over 90% of the population is very quickly.
Canada is one of those very large countries where post has always been a problem to deliver quickly because of the distances concerned and the vast distances between communities. The country also has its own customs and import laws which you should be aware of before arranging a parcel delivery. The ancient settlers however have over years developed many different methods of getting their parcels and post delivered safely and quickly and today Canada has an excellent system to get the parcels to their final destination.
The original postal service started within small communities when horse riders travelled between communities to bring and take goods and messages. As the country got more people settling in the wild areas a series of scout riders and wagon trains criss-crossing the country took parcels and information between the major areas and from there local communities brought and collected their goods.
The major transport that connected the various areas of Canada came into being in the mid to late of the nineteenth century when the Canadian Pacific Railway was driven through Canada from Atlantic coast to Pacific coast. The railway moved people and goods throughout the country and for the parcel post it was a boon. The Canadian Pacific Company ruled the postal system with stations across the country acting as drop off points for its remote communities. The business died with the development of the airplane as they could do it overnight. The remote communities also started to get quick service as the air travel was not restricted to the rail line but could get to distant areas and the development of the motor vehicle allowed quick access from central air freight hubs