a:3:{s:8:"keywords";s:0:"";s:11:"description";s:0:"";s:5:"title";s:0:"";}
Array
(
    [keywords] => 
    [description] => Many couriers are now offering the option of having a parcel delivered to a safe place in the event of you not being home to sign for the delivery.
    [robot] => noindex, nofollow
)

Compare Major Couriers,
Find the Best parcel
delivery prices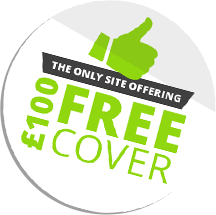 You are here:

Home
WPS - Safe Place Parcel Deliveries
Back to news... 29 May 2013 WPS - Safe Place Parcel Deliveries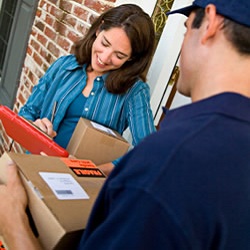 There is nothing more frustrating than getting home to find a parcel courier has attempted to deliver a parcel whilst you were out at work. This is the case if you are posting a small parcel and potentially more likely if you're awaiting a larger item such as a 50kg parcel delivery. This is actually both very costly to you as the customer and to the parcel courier who has tried to deliver your goods. This is because missed deliveries cost a lot of money as they then attempt to redeliver the next day.
Missed Deliveries Mean Added Costs
Due to such missed delivery costs many parcel couriers are now opting to leave your parcel on your doorstep which in a rural location when you come home your parcel is highly likely to still be there and be perfectly safe, however in an inner city situation it could be completely different and you could get home and find your parcel has gone missing.
The downside to this can be that you could be liable having paid for the goods, as the courier has delivered them, and despite you not receiving them you could find that under the terms and conditions of the company you purchased the goods from that you could be responsible for any loss. Therefore as many of us fail to check the terms and conditions of delivery on many websites that we are purchasing goods from, it is obvious that you may need to take some further precautions in order to safeguard the delivery of your parcel.
You could always opt to ensure that the parcel has to be signed for upon delivery and one option with regards to this is to have it delivered to a neighbour's house or a friends house if you know you are going to be out. The other option is to nominate a safe place such as behind a household waste bin or down the side passage, or behind a side gate.
Safe Place Delivery
Many parcel couriers are now offering you the option to nominate a "Safe place" such as those described, as it enables both of you to have some peace of mind. It enables the courier to deliver the goods and it enables you to know that they are stored in a relatively safe place until you get home.
Another option offered by some couriers is to give them your mobile phone number and a text alert is then sent to you prior to delivery or a phone call made to you prior to delivery getting an estimated arrival time. This can enable you to either be in or reschedule the delivery.