a:3:{s:8:"keywords";s:0:"";s:11:"description";s:122:"When it comes to sending a parcel to Australia, it is recommended you print and complete the necessary documents required ";s:5:"title";s:63:"Worldwide Parcel Services -  Sending to Australia? Find out how";}
Array
(
    [keywords] => 
    [description] => When it comes to sending a parcel to Australia, it is recommended you print and complete the necessary documents required 
    [robot] => noindex, nofollow
)

Compare Major Couriers,
Find the Best parcel
delivery prices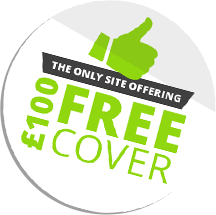 You are here:

Home
Sending to Australia? Find out how
Back to news... 23 January 2014 Sending to Australia? Find out how
Mass immigration to Australia from the UK took place in the mid 1900's meaning a good amount of Australians have their roots family and friends right here in the UK. And Worldwide Parcel Services shipping companies understand that many UK residents have friends, family and relatives in Australia and cater for a large amount of transferred goods throughout every season of the year to help them keep in touch with gifts, presents and a like.
The cost of air travel is largely expensive and Australia has some of the strictest border controls in the world. This means its highly recommend that you look at the long list of items which are restricted due to the country's own customer laws before booking your parcel or you risk its being sent back or worse destroyed by customs.
Essentially when it comes to sending a parcel to Australia, it is recommended you print and complete the necessary documents required when sending down under. As well, always check for any customer charges or other surcharges that may be applicable for Australian shipments as not paying these could hold up your delivery and leave those receiving with additional charges to pay before delivery is completed. A good place to start is by reading the 'how to package' guide to be sure that every parcel is packaged to the best of your abilities to avoid damage to any of the contents of your parcel.
Australia is a big place, over 31 times the size of the UK in fact, and the major cities are fairly spread out. However, we won't charge you any extra for which city you choose. Whether it is Adelaide, Brisbane, Canberra, Melbourne, Perth or Sydney, we offer parcel delivery from as little as just £33.45!
Deliveries to Australia usually take between 2-5 days depending on the service you choose. Worldwide Parcel Services offer a 2-4 day premium service for those needing a parcel deliver ASAP. Also on offer is a 2-5 day economy service for those keen to save on extra costs. Both of which are delivered by WPS and UPS, No matter where you send a parcel worldwide, even 10,000 miles down under, customers can track their parcels sent to loved ones with our online parcel tracker. Simply enter your parcels tracking number and follow its fast, efficient journey from Worldwide Parcel Services.
Customers can also save 10% on deliveries over £30.00 with a New Year promo code: newyear10. Simply register with us using the promo code to receive the 10% discount!