a:3:{s:8:"keywords";s:0:"";s:11:"description";s:155:"When sending a parcel to Romania, please check our prohibited and restricted items list for more information to make sure you are in order before you send.";s:5:"title";s:54:"Worldwide Parcel Service - Sending a parcel to Romania";}
Array
(
    [keywords] => 
    [description] => When sending a parcel to Romania, please check our prohibited and restricted items list for more information to make sure you are in order before you send.
    [robot] => noindex, nofollow
)

Compare Major Couriers,
Find the Best parcel
delivery prices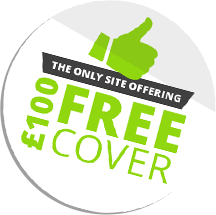 You are here:

Home
Sending a parcel to Romania with Worldwide Parcel Services
Back to news... 18 September 2014 Sending a parcel to Romania with Worldwide Parcel Services
One of the more recent entries to the EU, Romania, is situated in the east of Europe as one of the largest land masses in the continent. As a member of the EU, the country follows all of their regulatory laws and restrictions. When sending a parcel to Romania, please check our prohibited and restricted items list for more information to make sure you are in order before you send.
Worldwide Parcel Services are able to establish from other sources that
Romania
currently have restrictions on some food items due to the contamination of E coli, which was unfortunately found in some vegetables. However, this shouldn't be an issue for customers wishing to send a parcel to Romania, as perishable items are strictly prohibited.
No matter where in
Romania
your destination lies, we'll be able to send it. Services are available to deliver to major cities including Bucharest, Galati and Bacau. Four services in total are available at your disposal from Worldwide Parcel Services. The cheapest being the WPS Euro Economy Service, which will get your parcel delivered in 4-8 days. The second cheapest option is the UPS Standard Euro Service, a service from one of the world's most reputable couriers, delivering in 5 – 7 days. The newest service to Romania is the
Interlink
Express European Road Service, which is the second most expensive option. Interlink are regarded as Europe's best road service which an excellent customer satisfaction base. The most expensive service will have your parcel to Romania delivered in exceptional time. Using this popular UPS Express Saver Service, you can have your parcel delivered in just 2 – 4 days.
Always remember, when sending a parcel to
Romania
or any destination at Worldwide Parcel Services – you can get FREE parcel cover up to a value of £50! When you come to booking your parcel via our Quick Quote menu, make sure you check out the additional cover pricelist, it's all selectable at the checkout.