a:3:{s:8:"keywords";s:0:"";s:11:"description";s:130:"We like to offer customers more discounts on their cheap parcel delivery - For October, we are offering customers a sweet 10% off ";s:5:"title";s:51:"Worldwide Parcel Service - October Madness 10% off!";}
Array
(
    [keywords] => 
    [description] => We like to offer customers more discounts on their cheap parcel delivery - For October, we are offering customers a sweet 10% off 
    [robot] => noindex, nofollow
)

Compare Major Couriers,
Find the Best parcel
delivery prices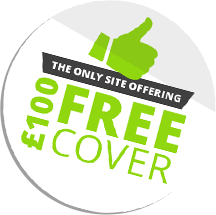 You are here:

Home
October Madness at Worldwide Parcel Services - 10% off!
Back to news... 03 October 2014 October Madness at Worldwide Parcel Services - 10% off!
Now that the summer is over, we can also firmly look forward to that time of the year - winter. Some love it, some loath it, but one thing is for sure, parcel delivery becomes much more active as we head through the months and towards probably the biggest day of the year.
As times get busy for Worldwide Parcel Services, we still like to offer customers more discounts on their cheap parcel delivery - wherever in the world you are sending to. For October, we are offering customers a sweet 10% off of any parcel you wish to book. Whether you are sending in the UK, to France or as far out as Australia, this applies to you.
This offer will last throughout the whole of October 2014, so here is your chance to make superb savings on what is already some of the cheapest and most competitive online prices in the UK. What's more, we ship almost any size and weight to your chosen destination, allowing parcels up to a whopping 500kg in weight. The offer also applies to those wishing to import. We import direct from any country straight to the UK.
To receive this offer, simply insert your parcel dimensions and chosen country into our Quick Quote menu. Continue to the checkout phase of your order and simply enter the following promotion code into the promo code box: autumn10pc (all lowercase).
For regular shippers with Worldwide Parcel Services, this offer can be used in conjunction with your regular shipper discounts. If you feel you are a regular shipper with us and want to save time in transit and grab continued reduced costs, then request a regular shipper account by simply clicking here!