a:3:{s:8:"keywords";s:0:"";s:11:"description";s:81:"Worldwide Parcel Services are able to offer you a new convenient drop-off service";s:5:"title";s:56:"Worldwide Parcel Services -  EasyDrop Services Available";}
Array
(
    [keywords] => 
    [description] => Worldwide Parcel Services are able to offer you a new convenient drop-off service
    [robot] => noindex, nofollow
)

Compare Major Couriers,
Find the Best parcel
delivery prices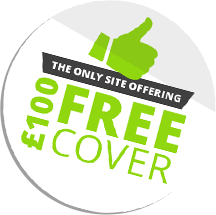 You are here:

Home
New EasyDrop Services Available
Back to news... 25 March 2015 New EasyDrop Services Available

As we head into the spring, we here at Worldwide Parcel Services are able to offer you a new convenient drop-off service – whether you are sending to Europe or anywhere outside of the UK.
Two new drop-off services are now available in the EasyDrop Euro Road Service and EasyDrop Air Express Service, meaning you'll not have to wait around for the courier to come and collect your parcel from you. Overall, the services will help you save at least a day of shipping time, making our fast transit times that little bit quicker!
There is over 1,200 drop off points for you to access in the UK at some of your favourite convenience stores, petrol stations and other places in your local area. What's more, the service will save you at least £7 compared to other services at Worldwide Parcel Services.