a:3:{s:8:"keywords";s:0:"";s:11:"description";s:123:"The team here at WPS could not be more excited to announce that we have dropped our prices on our parcel delivery services.";s:5:"title";s:62:"Worldwide Parcel Services - New prices on popular destinations";}
Array
(
    [keywords] => 
    [description] => The team here at WPS could not be more excited to announce that we have dropped our prices on our parcel delivery services.
    [robot] => noindex, nofollow
)

Compare Major Couriers,
Find the Best parcel
delivery prices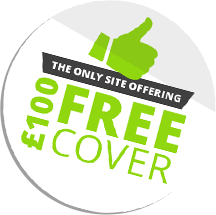 You are here:

Home
New Prices on Popular Destinations
Back to news... 27 October 2015 New Prices on Popular Destinations
"Price is what you pay. Value is what you get." Warren Buffet
The team here at WPS could not be more excited to announce that we have dropped our prices on our parcel delivery services. Since we have been around for a long time now and you have all been terrific with us, we wanted to give something back.
With our new deal we are able to offer cheaper rates on some of our most popular destinations including:
You will still be receiving the same great service you have come to expect with WPS but for a cheaper price.
For parcels being sent to the
USA,
you will notice a significant price drop for parcels that weigh over 41kg. Regardless of the city or state we will still be able to deliver it and offer you a bigger saving on parcel delivery.
We are also excited to announce that parcels weighing 6kg or more will be making an even bigger saving for parcels to
Australia
,
Japan
and
China.
This means that our prices for parcels weighing 6kg to
Australia
NOW start from just £51.64.
To really help out with those visiting or traveling this winter we have also included
South Africa,
New Zealand
and
India
in our huge price reduction. Now any parcels that weigh 8kg or more will notice a huge price reduction on deliveries.
These are many more countries which also benefit from our new prices. Come and see them for yourself now.