a:3:{s:8:"keywords";s:0:"";s:11:"description";s:101:"As temperatures start to fall, it can only mean one thing. People visiting Australia for the winter. ";s:5:"title";s:42:"Sending Items to Australia in Winter | WPS";}
Array
(
    [keywords] => 
    [description] => As temperatures start to fall, it can only mean one thing. People visiting Australia for the winter. 
    [robot] => noindex, nofollow
)

Compare Major Couriers,
Find the Best parcel
delivery prices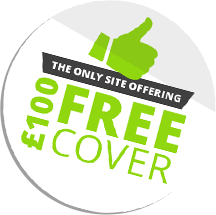 You are here:

Home
Sending Home Comforts Down Under This Winter
Back to news... 30 October 2015 Sending Home Comforts Down Under This Winter
"Don't worry about the world coming to an end today. It is already tomorrow in Australia."
As temperatures start to fall, it can only mean one thing. It is that wonderful time of the year again. No not Christmas, we are talking about people going to the land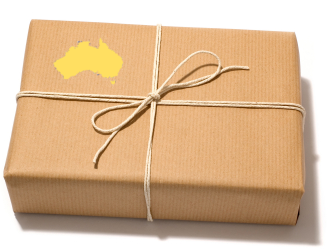 down under. Whether it be visiting family, travelling or just to enjoy the sun. For many people going to Australia is one of the best experiences of their lives. Yet we all enjoy those creature comforts and there is no greater feeling than getting a gift from those back home. Luckily Worldwide Parcel Services offers fast and cheap deliveries for parcels to Australia.
Deliver to Australia on time

After recently reading that it took a parcel 40 years to be delivered to Viewbank tennis club in Australia, we thought it might be time to make a guide on sending a package to Australia. Now just to quickly clarify, parcels do not normally take 40 years to be delivered! In fact they should arrive in just 2-5 days with one of our cheap couriers. So to make sure your parcel gets there on time, here is some advice on sending parcels to Australia.

If you're sending a parcel to Australia whether it be for Christmas or for travelling relatives, the first thing to consider is that all luggage imports to Australia are considered to be Unaccompanied Personal Effects (UPE) which makes them subject to Goods and Services Tax (GST). This means that there will be an added cost for the recipient of the parcel and they will have to pay the fee upon parcel delivery. You can find out more about this here. Remember this will not affect the price of sending a parcel to them it is only the recipient that will have to pay an added cost for the item!
Think before you send!

It is also important to look into the prohibited and restricted items list before you send gifts abroad. There is nothing more disheartening than finding a gift and not being able to send it because it is restricted in that country. We strongly recommend looking at our list to get a better idea of the type of items you can send.

You should also be aware of the customs invoices. Which sounds horrific right? To sum it up simply, if your parcel does not have a customs invoice attached to it, the parcel won't make it out of the UK. This is because the invoice is used to assess and inspect the imported goods. It is purely done to gauge what taxes should be applied to the package.

So now that you know the more technical stuff, just make sure that you package a parcel like you normally would and select the type of parcel delivery service that suits you. Remember it is recommended that you send your parcel to Australia by the 13th November to avoid the Christmas rush. WPS will be "flat out like a lizard drinking water" (as they say down under) after the deadline. You can find out more about our parcel delivery options here.