a:3:{s:8:"keywords";s:0:"";s:11:"description";s:147:"As we move further into winter, the British weather has once again been a force to be reckoned with. Let Worldwide Parcel Services deliver on time.";s:5:"title";s:59:"Rely on Worldwide Parcel Services To Deliver in This Winter";}
Array
(
    [keywords] => 
    [description] => As we move further into winter, the British weather has once again been a force to be reckoned with. Let Worldwide Parcel Services deliver on time.
    [robot] => noindex, nofollow
)

Compare Major Couriers,
Find the Best parcel
delivery prices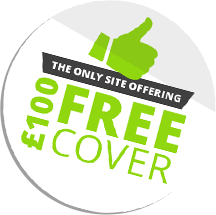 You are here:

Home
Rely on Worldwide Parcel Services To Deliver This Winter
Back to news... 19 November 2015 Rely on Worldwide Parcel Services To Deliver This Winter
As we move further into winter, the British weather has once again been a force to be reckoned with. Firstly our deepest sympathies are with those who were affected by the damages caused by storm Abigail. As we all now prepare for storm Barney we wanted to reassure all of our cheap parcel delivery customers that we will still be delivering parcels across the UK with as little disruption as possible.

It is now more important than ever for those who are sending Christmas presents or packages to Northern and Western regions of Britain to do so as soon as possible. With the forecast showing that storm Barney will cause more damage than Abigail across the entire United Kingdom.
Adverse conditions ahead
The MET Office has estimated that there are parts of Scotland that will have lower temperatures than Moscow this winter. Due to its location and higher landscape it is believed that temperatures in Scotland will fall to -6c. This is a huge drop of -12c from the previous week making storm Barney even more of a force than Abigail.

With gusts of 85 mph recorded in Aberdaron and 79 mph in Pembrey Sands more than 3000 homes across Britain lost electricity due to the damages caused by the storm. This does not include the damages that were caused due to coastal flooding from the storm.
Whatever it takes

As initial predictions show that areas in the UK will face blizzard conditions. We would like all of our customers to know that we will do everything to deliver your parcel, working closely with our trusted courier services. Parcel delivery times may vary depending on the nature of the damages that are caused in the region. You can rest assured that our cheap parcel delivery service will remain the same throughout this difficult spell of weather.

If you have any questions regarding your parcel delivery, please do not hesitate to call us on 020 8310 1362 or email us at [email protected] today.
If you do wish to send gifts abroad, just always remember that you may have to pay import tax depending on the items value.