a:3:{s:8:"keywords";s:0:"";s:11:"description";s:154:"Black Friday is getting ever closer, so we thought it would be a good idea to help our readers find the best deals. With Christmas just around the corner.";s:5:"title";s:52:"Black Friday Tips - How to Find the Best Deals | WPS";}
Array
(
    [keywords] => 
    [description] => Black Friday is getting ever closer, so we thought it would be a good idea to help our readers find the best deals. With Christmas just around the corner.
    [robot] => noindex, nofollow
)

Compare Major Couriers,
Find the Best parcel
delivery prices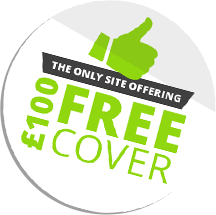 You are here:

Home
Getting the most value from Black Friday
Back to news... 24 November 2015 Getting the most value from Black Friday
Black Friday is getting ever closer, so we thought it would be a good idea to help our readers find the best deals. With Christmas just around the corner, it is estimated that Britons are going to spend almost £1.9 billion on sales and promotions on Black Friday.
With its origins from the USA, where all of the stores during the recession slashed all of the supermarket prices after Thanksgiving for the festive season, it has reached our shores in the UK and Black Friday has expanded since establishment 7 years ago. In the UK it has become the biggest spending day of the calendar year, for both online and in-store.
According to Visa:
£721 million will be spent online and £1.19 billion spent in retail stores
£629 million will be spent on Cyber Monday deals
So we did some research on how to get ahead this Black Friday:
Always check online first - Smaller online outlets will often sell at a discounted rate before Black Friday. They can avoid competing against the major retail outlets and generate cash for themselves by doing this. Always check beforehand and you may find some great deals.
Use a mobile platform when browsing deals - Many companies are offering exclusive mobile user only offers. Amazon and eBay are doing this so you will be able to find great deals that will not appear on regular websites when using a mobile.
Many shops are avoiding Black Friday - Asda will not be using Black Friday this year and will instead be offering continued discounted rates throughout the festive period so do not discount visiting major firms that are not doing weekend only deals
Research your delivery option - Some services will be slower than usual because of the increase in the parcels that are being sent. We would recommended using a drop off service if the parcel needs to be delivered urgently. You can find out more about our cheap parcel delivery options on our Worldwide Parcel Services website.
Look at Black Friday Blogs - Often many details of Black Friday are pre-released on blogging websites, so we recommend looking at them so you know where to find the best deals in advance.
We hope that you found this useful and please remember that the busiest online times will be before and after working hours. If you are buying a present that needs to be delivered for Christmas, take a moment to view our great prices as we offer cheap and
large parcel delivery
services... Happy Shopping!
If you do wish to send gifts abroad, just always remember that you may have to pay import tax depending on the items value.