a:3:{s:8:"keywords";s:0:"";s:11:"description";s:129:"First and foremost we wish to send our sympathy and condolences to all of the families that have been affected by Storm Desmond. ";s:5:"title";s:52:"Send Parcel to Cumbria - Fast Courier Delivery | WPS";}
Array
(
    [keywords] => 
    [description] => First and foremost we wish to send our sympathy and condolences to all of the families that have been affected by Storm Desmond. 
    [robot] => noindex, nofollow
)

Compare Major Couriers,
Find the Best parcel
delivery prices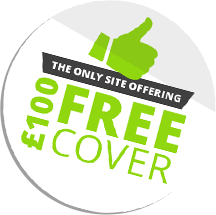 You are here:

Home
Parcel Deliveries To Cumbria
Back to news... 07 December 2016 Parcel Deliveries To Cumbria
First and foremost we wish to send our sympathy and condolences to all of the families that have been affected by Storm Desmond. We will try to deliver our parcels to Cumbria as quickly as possible despite the flooding conditions, however customers may experience some delays.

After the extreme flooding that occurred in Cumbria, Storm Desmond brought a downpour of 13.5 inches of rain in just 24 hours. It is estimated that over 60,000 homes are currently without electricity in the aftermath of the devastating storm.

Storm Desmond has been a huge shock for residents as it was only 6 years ago that £48 million was spent on improving the flood defences in the region. As Cumbria was not expecting flooding to occur, the military were called in to assist in rescuing families trapped in homes.

Many fields, homes and even large stadiums have been left underwater after the rivers burst their banks. There is growing concern in the region as it predicted that there will be a further 7 inches of rain in the next couple of conditions. This will undoubtedly make the situation worse for all residents in the region.

Here at Worldwide Parcel Services, our trusted couriers will do their best to ensure that parcels are still delivered safely. Despite the conditions we will do everything possible to keep delivery times as quick as possible. However due to the weather conditions, some parcels may experience some delays. Ultimately the time taken for a parcel delivery will vary depending on the type of parcel delivery service that has been chosen.

For more details on the delivery time for a parcel that is being sent to Cumbria, we recommended that you use our tracking tool. We would like to kindly remind all of our customers that to track your parcel, you will need your parcel invoice number.