a:3:{s:8:"keywords";s:0:"";s:11:"description";s:203:"Only a week away from the big day and the figures suggest that in Britain we spend the most on Christmas gifts.  We thought we would explore our most popular requests and parcel deliveries for this year.";s:5:"title";s:39:"Unwrapping WPS For This Christmas - WPS";}
Array
(
    [keywords] => 
    [description] => Only a week away from the big day and the figures suggest that in Britain we spend the most on Christmas gifts.  We thought we would explore our most popular requests and parcel deliveries for this year.
    [robot] => noindex, nofollow
)

Compare Major Couriers,
Find the Best parcel
delivery prices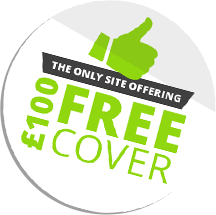 You are here:

Home
Unwrapping WPS For This Christmas
Back to news... 17 December 2016 Unwrapping WPS For This Christmas
Only a week away from the big day and the figures suggest that in Britain we spend the most on Christmas gifts. In a recent survey conducted, it has been shown that in the UK the average person will spend £217 on gifts for people this Christmas. This being said, we thought we would explore our most popular requests and parcel deliveries for this year.
So far one of our most popular item for parcel deliveries have been mainly Christmas hampers. With more and more people choosing to reside abroad we have sent a lot of presents to relatives that live overseas.
It's not just families sending parcels abroad. We are now sending a lot of gifts for businesses. The internet has made global trade more accessible and as such we have seen an increase in the amount of gifts that are being sent to foreign clients for Christmas.
What about questions and requests?
Well we're glad you asked about that! One of our most commonly occurring questions is whether we can ship alcohol. It is a very difficult question to answer because it can be a yes and a no. Yes we can ship them to certain countries, but no in the sense that the rules are different between countries so we can't really offer any general advice. If you need some help on whether you can ship alcohol, then please do not hesitate to get in contact with us where one of our customer service staff will advise you.
Where is my parcel?
There is another question that has been asked a lot this Christmas. Unsurprisingly many people want their parcel delivered in time for Christmas. Our advice on finding more information on your parcel such as delivery time is to use our free tracking tool. This coincides with the next question… Amazon parcels. At the moment we do not currently do Amazon parcel deliveries so unfortunately we can't answer any questions about Amazon parcels.
Holidays are coming
Once again from all of the team at Worldwide Parcel Services we would like to wish you all a very Merry Christmas. We will try our best to deliver all of your parcels before Christmas.