a:3:{s:8:"keywords";s:0:"";s:11:"description";s:0:"";s:5:"title";s:0:"";}
Array
(
    [keywords] => 
    [description] => Although Greece may have new boundaries, we are removing our barriers from Greece by reducing our prices by 20% on all parcel deliveries!
    [robot] => noindex, nofollow
)

Compare Major Couriers,
Find the Best parcel
delivery prices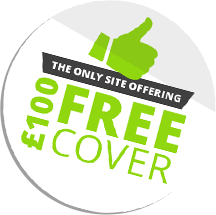 You are here:

Home
20% Slashed on Top European Destination
Back to news... 26 January 2017 20% Slashed on Top European Destination
Greece may be going through a rough patch at the minute, as It faces one of its most difficult economical challenges in recent years. Europe threatens to seal off its borders from other European nations. Although Greece may have new boundaries, we are removing our barriers from Greece by reducing our prices by 20% on all parcel deliveries!

Whether you need to send a parcel to Athens for business purposes or send a gift back to family in Rhodes, our cheap parcel services can have a package delivered in just 2-3 days!

With this price reduction, sending a parcel to Greece now costs:

(5kg) Was £48.51. Now £38.81.
(10kg) Was £60.48. Now £48.39.
(15kg) Was £90.94. Now £72.75.
(20kg) Was £104.24. Now £83.54.

However, this exciting price reduction applies to not only those sending a parcel to Greece. The reduction in price is also in place for those wishing to import from Greece to the UK.

Greece is just one of the many countries that we are now offering a permanent 20% reduction. To find out more about which countries have had a price reduction, follow us on Twitter as we release daily updates about the latest special offers and price reductions.
If you do wish to send gifts abroad, just always remember that you may have to pay import tax depending on the items value.