a:3:{s:8:"keywords";s:0:"";s:11:"description";s:119:"We're offering a sweet 30% discount on parcels being sent to India in an exclusive deal that you simply need to jump on";s:5:"title";s:58:"Flash Sale On Parcels To India - Worldwide Parcel Services";}
Array
(
    [keywords] => 
    [description] => We're offering a sweet 30% discount on parcels being sent to India in an exclusive deal that you simply need to jump on
    [robot] => noindex, nofollow
)

Compare Major Couriers,
Find the Best parcel
delivery prices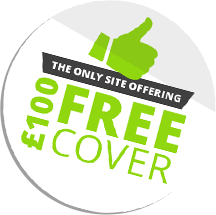 You are here:

Home
Flash Sale 30% Off Parcels To India
Back to news... 04 February 2017 Flash Sale 30% Off Parcels To India
February has many things to celebrate: valentine's day, pancake day and now the WPS 30% flash sale weekend!

We're offering a sweet 30% discount on parcels being sent to India in an exclusive deal that you simply need to jump on, whether it be business or personal purposes.

From midnight on Friday 5th February we're starting the sale on all parcels to India until midnight on Monday 8th February.

This means that you could save over £20 on selected parcel deliveries at Worldwide Parcel Services this weekend! Here's a gander at what parcels to India will look like:

(1kg) Was £28.56. Now £19.99
(5kg) Was £47.06. Now £33.34
(10kg) Was £62.44. Now £44.10
(15kg) Was £88.27. Now £62.18

What's more, you won't even have to remember a discount code, we'll reduce the price for the limited time ourselves. Not only cheap, but simple parcel delivery to India!

Want all of the latest discounts to popular destinations around the world? Follow us on Twitter or like us on Facebook to keep on top of the latest deals at Worldwide Parcel Services!