a:3:{s:8:"keywords";s:0:"";s:11:"description";s:0:"";s:5:"title";s:26:"Parcel Forwarding Services";}
Array
(
    [keywords] => 
    [description] => Here at Worldwide Parcel Services we are constantly looking for new ways to help people send and receive their items. That's why we have introduced our Parcel Forwarding Service, with which we aim to eliminate some of the barriers that individuals face wh
    [robot] => noindex, nofollow
)

Compare Major Couriers,
Find the Best parcel
delivery prices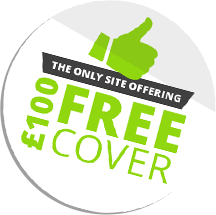 You are here:

Home
We Now Offer Parcel Forwarding Services!
Back to news... 23 August 2017 We Now Offer Parcel Forwarding Services!
Here at Worldwide Parcel Services we are constantly looking for new ways to help people send and receive their items. That's why we have introduced our Parcel Forwarding Service, with which we aim to eliminate some of the barriers that individuals face when ordering items from another country. Often small businesses are unable to ship outside of the country in which they are based, and individuals are denied the opportunity to ship something as there is a minimum order quantity or similar restrictions.
We hope that by offering this service we can help these businesses and individuals ship to destinations that would previously have been either impossible or very expensive. Unlike other companies who offer forwarding services, we do not require that you make a minimum number of orders or that you are a company. This service is available to individuals ordering individual items.
Please be aware that our freight forwarding service is subject to the same conditions as our normal delivery services, the terms of which can be found here.
The 4 Simple Steps;
Find the item you wish to purchase
Obtain an instant quote from our website - you just need the weight in kilos' and the sizes in cms' (use whole numbers only) and the destination country.
Complete your purchase and use our address as the delivery address.
Book your shipment on our site for onward delivery to you.
No matter if you are looking to
send a large parcel
or something smaller, our parcel forwarding service is here to make the whole process simple, easy and efficient for you.