a:3:{s:8:"keywords";s:0:"";s:11:"description";s:0:"";s:5:"title";s:0:"";}
Array
(
    [keywords] => 
    [description] =>  Trustpilot offers consumers an open review system, sharing online purchasing experiences creating a trust-ranking system for current and potential customers. We value the feedback of our customers and always strive to offer complete satisfaction in all a
    [robot] => noindex, nofollow
)

Compare Major Couriers,
Find the Best parcel
delivery prices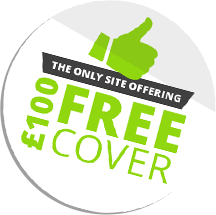 You are here:

Home
Trust Worldwide Parcel Services, Trustpilot
Back to news... 26 August 2017 Trust Worldwide Parcel Services, Trustpilot
Trustpilot offers consumers an open review system, sharing online purchasing experiences creating a trust-ranking system for current and potential customers. We value the feedback of our customers and always strive to offer complete satisfaction in all areas of our service. We currently have an 8.8 out of 10 review rating on Trustpilot from 760+ reviews. Let's take a look at what some of our customers have been saying:
5 Stars - Fabulous service - both dealing with customer services and speed of delivery!
I wanted to send a parcel to France. I googled the options and WorldWide Parcel Services came up. I looked at the reviews and was reassured about the company. I went ahead and scheduled a collection. I chose the UPS option. The courier collected which was perfect. All paperwork arrived by email. Very simple to follow. The parcel was collected on the 17 Aug 16 and arrived in France on the 19 Aug 16. Perfect! Very pleased with the company. Will definitely use again.
- Sarah Bickerstaffe
5 Stars - large heavy parcel to germany
Collected on time from reasonably remote location. Very easy to track. Arrived quickly as advised.First class service thankyou
- C Fuller
4 Stars - parcel to Europe
We use WPS regularly to send parcels to our family in France. They have been reliable and we will continue to use their service.
- Mr Geoffrey Midgley
5 Stars - Parcels to France from UK
Easy to use website, with simple pre-printed labels to download. Able to drop off parcels at local store to save on collection costs.
- Mr Kevin Tidy
5 Stars - Great service
Parcel left Scotland on Tuesday to Australia in my Grandson's hands on Friday .. Wow .. Amazing
- Norma Stewart
Customer satisfaction is at the heart of everything we do. We want our customers to know that when they choose us to send their parcel to France, parcel to Germany, or any of the 200+ destinations that Worldwide Parcel Services delivers to, they will be receiving the best possible service that we can possibly offer. A service that has been attested to by hundreds and hundreds of people on Trustpilot. A service that puts you first.