a:3:{s:8:"keywords";s:0:"";s:11:"description";s:0:"";s:5:"title";s:0:"";}
Array
(
    [keywords] => 
    [description] => Here at Worldwide Parcel Services we always strive to offer our customers the best service we possibly can
    [robot] => noindex, nofollow
)

Compare Major Couriers,
Find the Best parcel
delivery prices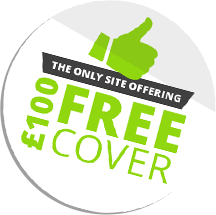 You are here:

Home
20% Discount This Weekend
Back to news... 28 September 2017 20% Discount This Weekend
Here at Worldwide Parcel Services we always strive to offer our customers the best service we possibly can, something which is reflected in our extremely competitive prices and unrivalled customer service. We offer as much advice as we can and are always willing to help customers with any queries they may have. Our comprehensive guides are designed to be as simple and easy to understand as our prices. We deliver to over 110 countries and always endeavour to make sure that delivery is as cheaply, efficiently, and as expeditiously as possible. We provide Next Day Delivery for parcels in the UK with our WPS 24 Next Day service. There are also express courier services available on our international destinations so that more urgent parcels can be delivered quickly.* For more information, please consult the information found on the home page.
So what could we possibly offer on top of our extensive help guides,
excellent customer service
, and competitive prices? How does a little discount sound?
From 12.00pm Friday 30/09/2016 until 23.59 Sunday 02/10/2016, we will be offering a 20% discount on ALL parcels to ALL destinations. Want to send a parcel to Germany? 20% off.
Shipping to France
? 20% off. Parcel to India? 20% off? Parcel to China? 20% off. Parcel to… well, you get the idea. So if you have never used Worldwide parcel services before, consider this an opportunity to see for yourself why our
customers are so happy
. If you are a returning customer, please consider it a thanks for your custom.
*Customers should be aware that the time taken on a parcel delivery will vary depending on the type of delivery service chosen and the destination of the package.